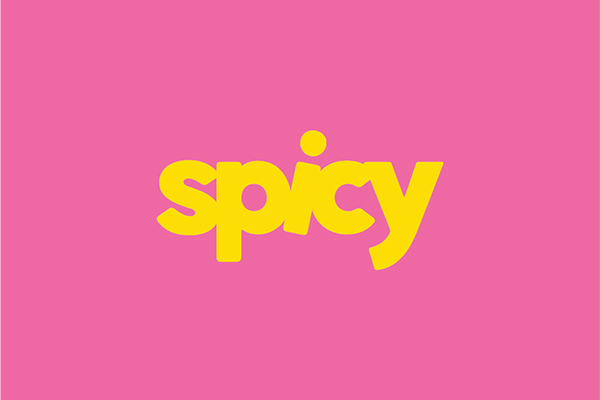 Celebrating 1 Year of Spicy
Excerpts from our interview with shoutouthtx.com
Hi Joe and Jeff, we'd love to hear more about how you thought about starting your own business?
Spicy Creative was concepted with the purpose of creating a marketing agency that is personable and fun. The idea came when we (Joe Babcock, co-founder and creative director, and Jeff Heras, co-founder and marketing director) decided to combine our skills to create content that focused on fine artists and their creative process. By creating short documentaries and content for artists, we realized the need to provide marketing services that support the careers of artists. When we sat down to think about names for our marketing business, the first thing we said was, 'Nothing bland. It has to be Spicy. Yeah. Let's call it Spicy.' It's a word that we admittedly overuse, but it carries all of the energy we wanted in our brand. Fun, unconventional, playful and memorable. We hope the work we produce has people saying, 'Wow, Spicy' because that's simply the goal. But on a deeper level, we wanted to help arts entrepreneurs and brands creatively tell their stories. It's what lights us up. And we think the world is craving that right now – to feel connected and inspired by people who have a story to tell.
Can you give our readers an introduction to your business? Maybe you can share a bit about what you do and what sets you apart from others?
What sets Spicy apart from other marketing agencies is that we specialize in arts marketing. Since we have a background in consumer marketing we are able to adopt commercial marketing tactics to build marketing materials and tools for artists and arts organizations. We are able to provide anything from exhibition branding to website development and social media content like video and photography. When artists or organizations work with Spicy they are not only getting a creative duo but they are also getting a personalized experience which is then translated to their brands.
For a large part of our careers we worked in the corporate world and the pandemic caused us to get an itch for what our careers could look like if we jumped into creating something that we can call our own. We wanted the opportunity to truly own our creativity and work and that's when Spicy was born.
Starting a business is hard, especially during a pandemic. What helped us was getting in contact with our local small business development center. They were very helpful in providing us not only guidance on how to register a business, but also introduce us to legal, financial and professional resources to help us launch. They even helped us develop a business plan that we now use as a benchmark for the growth of our business.
Any places to eat or things to do that you can share with our readers? If they have a friend visiting town, what are some spots they could take them to?
A common phrase in our city is "Keep Buffalo a Secret." Well, the secret is getting out – Buffalo is actually great and we have the gems to prove it. Here's the itinerary: We would start the day at a different coffee shop each morning. Public Espresso or Overwinter would be our first stop. Then we'd head to the Five Points Neighborhood for a breakfast sandwich at Remedy House and pastries from Butter Block. After that, we'd bounce from gallery to gallery or visit art institutions like the Albright Knox Gundlach, Burchfield Penney Art Center, CEPA Gallery and Buffalo Arts Studio. For lunch, we're partial to a Thai restaurant called Jasmine. Walking off lunch, we'd find ourselves at the Outer Harbor looking back at the city skyline and watching sailboats travel across Lake Erie. For cocktails, Billy Club in Allentown, or for wine, The Little Club in North Buffalo. Dinner at Allen Burger Venture – try the "Eleven" and don't pass on the truffle fries.